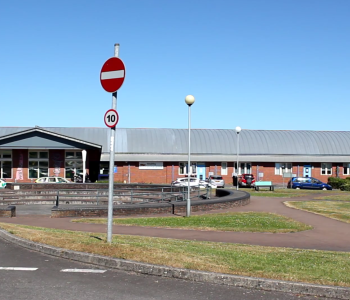 Below is a list of the the organisations that reside on the Health Park and how to get in touch with them. You should always contact them directly to use their services.
The Disabled Children Service – 0117 903 8250
Knowle West Children's Centre – 0117 903 0214
The Crest Family Practice – 0117 944 9700
BrisDoc – www.bristolgpooh.nhs.uk
The Merrywood Practice – 0117 944 9750
North Bristol Trust Dialysis Service – 0117 9639879
*Healthy Living Centre REFERRALS: Lots of our services don't require a referral, however some do. To make a referral, please find the service you require on our Services page and click the 'Referrals' button next to that service, if there is one. The form will download to your computer, and from there you can either print it and post to us, or fill it out in Word and email to us. If there isn't a Referral button, you'll see a 'Drop In' sign, which means you're welcome to drop in unexpected, or call for more information.
Send us a Message
 Please use the form below to make a general enquiry, a complaint, or a compliment.
Parking
The Health Park has ample free parking available to visitors, including disabled parking spaces for those visitors with a blue badge. Please respectthe priority needs of disabled people to ensure they can park next to the buildings. To promote security, please remove valuables or personal belongings from view and ensure your car is locked. Cars are parked at the owners discretion and the services on the Health Park cannot be responsible for any loss or damage to cars parked on site.
Public Transport
Regular buses pass the top of Downton Road and stop on Leinster Avenue by the shops. The number 36 passes along the top of Downton Road, please get off just before/after Police station. It is about a 5 minute walk from there to the Health Park.
The number 53A bus stops on Novers Lane. Follow the road up to the roundabout, and onto Leinster Avenue, past the shops to the top of Downton Rd. It is about a 10 minute walk to the Health Park.
The number 90 Bus also stops on Glynn Vale, if you get off with the junction of Cavan Walk/Kildare Road there is a gate onto the Health Park, which is only a 5 minute walk away.
For more information on First Bus timetables and routes please call 0845 602 0156
Walking and Cycling
We actively encourage people to walk or cycle to the Health Park. There is secure cycle parking, and if travelling from Windmill Hill/Bedminster side of the City, you can push your bike up the Novers Steps which have a dedicated cycle ramp. For main routes to walk use the Google Map facility at the top of this page. There are three points of entry onto the Park, one from Kildare Road/Lurgan Walk and the main entrance on Downton Road. You can access us from the green walking routes of the Northern Slopes/Novers Common through the gate at the top of the Novers Steps.
The Mede Sprint Bus
The Mede Sprint is a professional door-to-door community transport scheme which serves Knowle West. It is available to anyone who lives or works in Knowle West.
Where can it take you? The service is available to individuals and also groups of up to 16 people.It will take you anywhere in Knowle West including to the Health Park; you are able to use the service to access all local facilities.
Who can use it? The service operates two vehicles between the hours of 9.00 -4.45pm. Both vehicles can carry wheelchairs and are equipped with child and baby seats.
Did you know? Anyone living or working in Knowle West can benefit from the service. All you need to do is fill in the membership form and send or bring it to the Mede.
How do I join? Membership is free and a book of 5 tickets will cost you £5.00. It has already got over 900 members in the area! Tickets can be purchased from the Mede Community and Learning Centre, and the William Budd Clinic. It is £1.00 per trip one way, £2.00 return or if you have a concessionary card it is free. 24 hours notice is required for non-emergency appointments.
The Great Sprint Adventure!! The Mede sprint is now also running weekly special trips to different destinations,such as Weston-Super-Mare or Clarks Village.
To use the service please contact 0117 9048215.